1987-2000
Outstanding achieves excellent performance
1987
Established in Taiwan by the name of C-JAC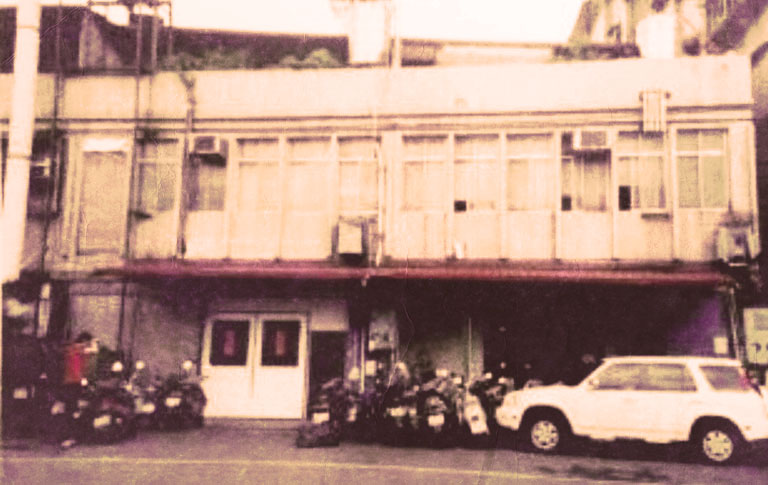 1995
First participation in the PTC show in Hannover, Germany
1996
First participation in the IFPR show in Chicago, USA
1997
Participated in the IFPEX show in Tokyo, Japan.
Having OEM with CHELIC PNEUMATIC EQUIPMENTS
1999
Received the ISO9001:1994 certification
Established Dongguan sales base in China
2000
Established Shanghai sales base in China
Having OEM with AIRTAC
Established C-JAC's Dongguan plant.
2001-2010
Enrooted firmly and expand well
2003
Established C-JAC in Shanghai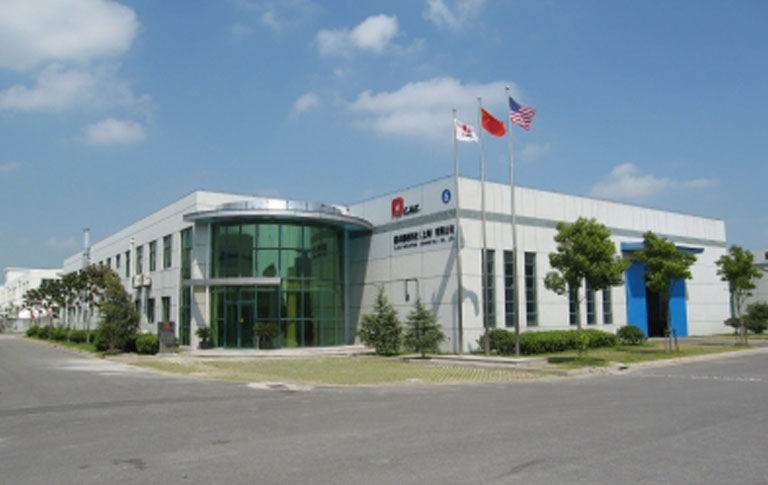 2005
The plant of C-JAC was established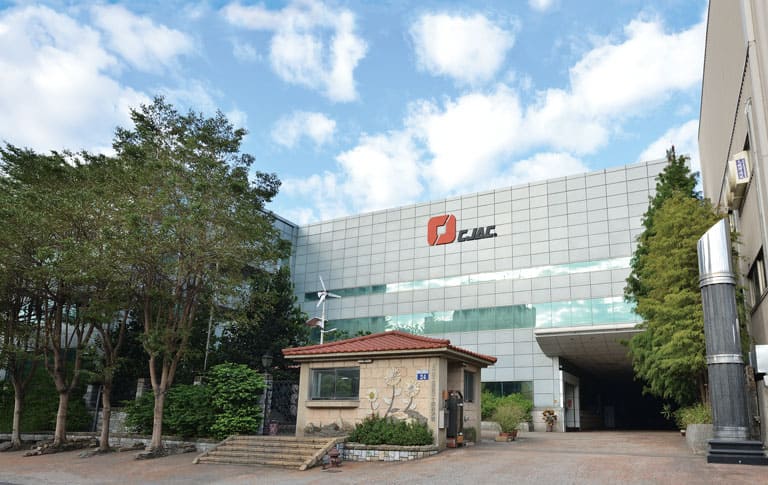 2007
Ningbo Office was established
Having OEM with Japanese company TSUBAKIEMERSON.
Entering the cottage construction market with Japanese company ODM.INC, specializing in the field of vibration absorbing
Introducing universal curve test machine
2009
Entering the high voltage and breaker sectors
2010
Qingdao office in China was established
Our steering buffer is adopted by China's high-speed rail
Cooperate with Japanese company NABESEI
Metal Industries Research & Development Center
2011-Now
Looking forward to the future and to the world
2012
Chongqing office in China was established
2013
CJAC Suzhou was established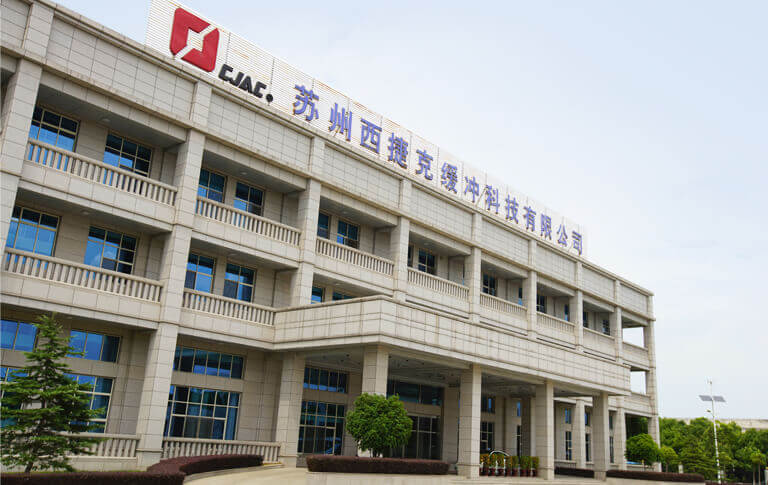 2013
Metal Industries Research & Development Center
2014
Shenzhen Office was established
Fujian office was established
Introducing the curve test machine
2015
Entering the heavy industry and air-pressure vibration absorbing
Received the RoHS certification
Introducing the fallen test machine
Introducing the rotational buffer test machine
2016
Tianjin office was established
Chengdu Office was established
Dongguan office was established
2017
Joined a Branch of China National Industry Association High Voltage Switch Association (中国中业电器协会高压开关分会)
Industrial Technology Research Institute
Received the honor of Excellent Brand from China Smart Logistics and Smart Manufacturing Equipment of China
Shanghai office was established
Wuxi Office was established
2018
Joined CCIEA China Chemical Equipment Association
Joined CEA China Elevator Association
Received the ISO 9001:2015 certification
Introducing buffer curve test device of vacuum breaker type (Vacuum breaker and mechanical switch test device)
Shock absorber is approved by Suzhou Quality and Technical Supervision Comprehensive Inspection and Testing Center (苏州市品质技术监督综合检验检测中心)
Introducing online 3D graph management system
Registered in Jiangsu Province High-tech Enterprise Cultivation Library
Welfare event donation
Participated in Industrial Automation Show
Become a member of China Warehousing and Distribution Association (中国仓储与配送协会)
We have become the Suzhou High-efficiency and High-precision Buffer Engineering Technology Research Center as we have passed through the recognition of Suzhou City and Xiangcheng District Science and Technology Development Bureau (苏州市及相城区科技发展局).