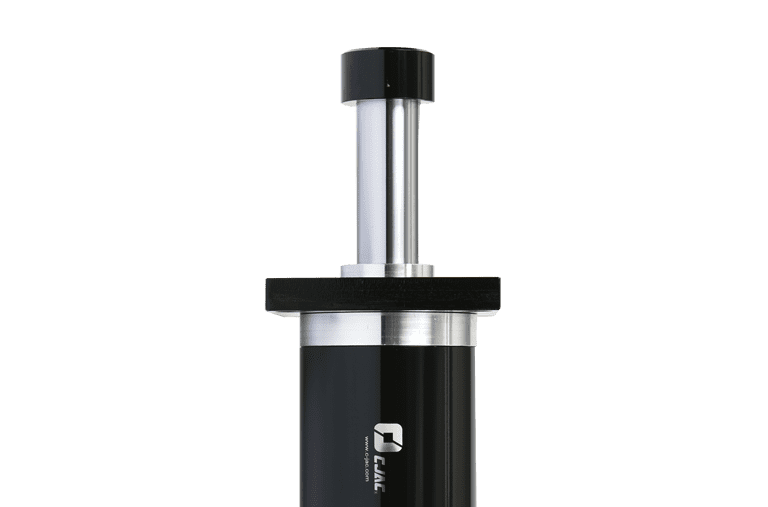 Product introduction
HD Series
HD heavy duty shock absorber provides a safe working environment for large machinery. Under the premise of meeting industrial safety standards, CJAC has designed a large-scale hydraulic damper with large bore diameter, long travel, and high absorption energy. It is suitable for various working conditions and realizes stable linear deceleration of large mechanical equipment.
Material

Outer pipe:Galvanized treatment enhances rust resistance
Piston rod:hard chromium plating treatment and special seals for longer lifespan
Piston:We adopt materials with excellent wear resistance to ensure long-lasting and stable cushioning

Applications

Automatic storage system, transmission system, gantry crane system, cement machinery system, paper machinery system, large production line, large robotic arm, rubber & plastic machinery, vehicle manufacturing, shipyard, petrochemical plant, steel & heavy industry, transportation, freight Cars, bulldozers & excavators, handling machines, cranes, mines, mine carts, railway blockers, railways, gates, port machinery, environmental protection facilities, etc.

Temperature

-10~+80°C

Installation

CJAC provides you with flanged tripods and other installation methods.

Special demands

CJAC is able to customize solutions based on your requirements.